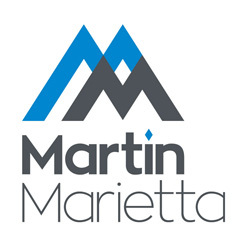 Ready Mix Concrete Truck Drivers Class B CDL
Colorado Springs, CO
Martin Marietta is currently hiring individuals with a valid class B CDL drivers license for our Ready Mix Concrete Truck Driver position.
Starting pay rate will very depending on experience level.
A Mixer Driver is responsible for safely and efficiently delivering ready mix concrete from production facilities to customer job sites. As a key member of our team, the Mixer Driver works with multiple departments to serve our customers with high quality products and service. 
Martin Marietta provides ongoing safety and operational training programs for all employees. We also provide comprehensive defensive driving and ready mix training to all new hires. 
Martin Marietta's employee benefits are what you'd expect from an industry leader - comprehensive and competitive. These benefits have been designed to help you build a strong future for you and your family.
• Valid CDL Class B license with air brake endorsement.
• Must pass a road test (contact us about shifting training opportunities).
• Able to work 50-70 hours a week.
• Available to work rotating Saturdays.
• Motor vehicle record (MVR) with safe driving record.
• Active DOT qualification.
• Clean criminal background.
• Must complete a drug screen and physical.

• Capable of working outside in all weather conditions and in elevated areas.
• Ability to walk, climb, grasp, stand, and balance.
• Ability to lift objects of various dimensions and weights.
• Ability to perform sustained overhead reaching.


• Safety: Learn our company's safety program and perform safe practices at all times.
• Delivery: Deliver ready mix concrete safely and efficiently from production sites to customer projects. Ensure delivery records are processed appropriately.
• Customer Service: Maintain good customer relations by acting in a professional and courteous manner.
• Teamwork: Be a team player and maintain a positive attitude with other team members.
• Communication: Communicate with dispatch, plant operators, other drivers, and customers to provide best-in-class service.
• Quality: Visually inspect the quality and consistency of concrete in the mixer truck.
• Maintenance: Perform daily preventative truck maintenance and inspection.
• Dependability: Demonstrate reliable work ethic and self-motivation. Ensure environmental and DOT requirements are followed.

We are an EOE employer

Equal Opportunity Employer/Veterans/Disabled
76297241