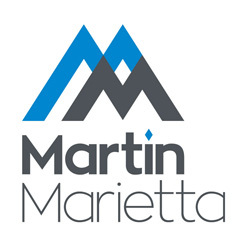 Heavy Equipment Operator (Paving Patch and Dirt Crews)
Colorado Springs, CO
Martin Marietta has several openings for the right individuals for our Heavy Equipment Operator (Paving and Patch Crews) positions at our operations at our locations in Colorado Springs and Pueblo.
This is a career type position with a top company with great benefits.  
Starting Pay rates are commensurate with skill and experience level.
Position Summary
This position involves operating heavy equipment on a paving construction site, including, but not limited to, loaders, skid steers, backhoes, pavers and tack trucks. 
1-3 years of experience operating equipment preferred

High School Diploma or equivalent required.
Ensures a safe work environment in compliance with all safety policies and procedures using the appropriate tools and equipment for the task.

Operates a variety of vehicles and heavy construction equipment.

Performs routine inspections and maintenance on equipment; report defects and repairs to maintenance department.

Take actions to avoid potential hazards and obstructions, such as utility lines, other equipment, other workers, and objects.

Operates other heavy equipment and other construction related duties as required.
Must be safety-oriented and exhibit safe work habits.

Self-motivated and eager to learn new skills.

Perform well in a "TEAM" environment.

Ability to meet attendance schedule with dependability and consistency.

Willing to work hours that are associated to the asphalt industry, including overtime and weekends as needed
Ability to follow verbal and written instruction.

Basic mathematical skills.

Valid driver license is required.

Pass a pre-employment physical and drug screen.

Ability to work outdoors in varying weather conditions and tolerate being exposed to loud noise.

Ability to lift 75 pounds.

Must be able to perform physical activities that require considerable use of your arms and legs and moving your whole body, such as climbing, lifting, balancing, walking, stooping, and handling of materials.

Equal Opportunity Employer/Veterans/Disabled
80579924