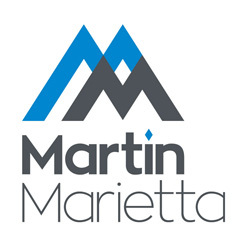 Dispatcher
Golden, CO
Martin Marietta has several openings for Dispatchers at our operations in Lakewood, Colorado.
This is a position with a top company with great benefits and room to grow!
Duties / Responsibilities
Consists of, but not limited to, entering customer orders into central order system, scheduling and tracking trucks delivering to various Wyoming and Colorado locations, maximizing utilization, and assuring on-time delivery. Perform basic accounting tasks and duties as necessary. Build rapport with customers. Communicate with fellow dispatchers, customers, owner-operators, supervisors, and all levels of personnel. Execute all Martin Marietta Materials Inc. policies and procedures. 
• Experience in the construction industry with preferred aggregates, asphalt, and ready-mix emphasis.
• Strong knowledge of Denver Metro, Colorado Springs Metro, and Fort Collins / Greeley area preferred.
• Proven customer service skills and attention to detail.
• Microsoft Office Suite


• Safety – compliance with all company safety policies and procedures and ability to communicate the importance of safety to customers.
• Interpersonal Communication Skills –excellent verbal/written to establish and maintain good working relationships with internal and external customers.
• Technology Capabilities - proficient in Microsoft Word, Excel, PowerPoint, and internal systems.
• Reliability - Self-starter with excellent planning and administrative skills; excellent time management skills
• Ethics and integrity – comply with best practices and strict compliance with the Company's Ethics Policy and Code of Conduct.
• Customer Service – Ability to build strong customer relationships


• Friendly, courteous, and professional
• Customer service focus
• Demonstrates attention to detail & organizational skills.
• Self-starter, takes initiative in problem-solving while excelling under pressure.
• Displays a team attitude
• Excels under pressure
• Ability to multi-task
• Flexibility to work overtime and weekends as needed.
• Bilingual (Spanish) preferred
• Strong communication skills
• Must be at least 18 years old
• Dependable, self-motivated and positive attitude when working with others in a team.
• Ability to manage multiple priorities in a fast-paced environment.
• High ethical standards
• Proactive in SAFETY and works well in a team environment.
• Able to pass pre-employment drug screen, background check, and physical

We are an Equal Opportunity Employer/Veterans/Disabled
77108454