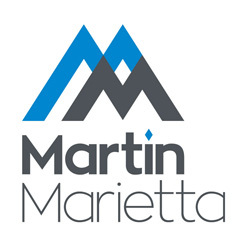 Diesel Mechanic (Second Shift)
Colorado Springs, CO
Martin Marietta has several openings for the right individuals for our Diesel Mechanic second shift positions at our operations at our locations in Colorado Springs and Pueblo.
This is a career type position with a top company with great benefits.  
Starting Pay rates are commensurate with skill and experience level.
Position Summary
This position performs preventive maintenance, performs diagnostics and makes repairs on heavy construction equipment and on-highway trucks in the safest, most effective way possible to avoid downtime.
Must have valid CDL Class B minimum, Class A preferred (or ability obtain CDL within 60 days).

Minimum 5 years of heavy equipment/on-highway truck maintenance experience or related field that showcases skills with mechanical, hydraulic, and electrical systems.

High School Diploma or equivalent required. Trade school or equivalent training desired.
Ensures a safe work environment in compliance with all safety policies and procedures using the appropriate tools and equipment for the task.

Performs diagnostic tasks in order to properly source parts and accurately repair heavy equipment and vehicles, including but not limited to diesel trucks, trailers, ready mix trucks, rollers, pavers, loaders, backhoes, skid steers, etc.

Cleans, lubricates, and performs preventative maintenance work on equipment and vehicles.

Dismantles and reassembles heavy equipment using hoists and hand tools, as needed.

Operates and inspects machines or heavy equipment to diagnose defects.

Overhauls and tests machines or equipment to ensure operating efficiency.

Examines parts for damage or excessive wear, repairing and replacing damaged or worn parts.

Troubleshoots and rewires electrical systems.

Tests mechanical products and equipment after repair or assembly to ensure proper performance and compliance with manufacturer's specifications.

Researches, orders, and maintains the inventory of parts for service and repairs.

Completes all paperwork as necessary, including but not limited to work orders, parts requests, time cards, logs, pre-trip/post-trip inspections, etc.

May make service calls and roadside repairs as needed
Perform other duties as assigned.
Must be safety-oriented and exhibit safe work habits.

General knowledge of basic hand tools, air tools, precision measuring tools and instruments, laptop computers and diagnostic software.

General knowledge of heavy equipment operations, systems and components (engines, electrical, hydraulic, mechanical, pneumatic), repair methods and common issue.

Strong computer diagnostic skills.

Must be able to obtain or currently possess adequate tools to perform all assigned duties.

Perform well in a "TEAM" environment.

Ability to meet attendance schedule with dependability and consistency.

Flexibility to work various schedules including shift work, required overtime and weekends.

Communicate effectively, both written and verbally
Pass a pre-employment physical and drug screen

Ability to lift 75 pounds

Able to work outdoors in varying weather conditions or in shop.
Must be able to perform physical activities that require considerable use of your arms and legs and moving your whole body, such as climbing, lifting, balancing, walking, stooping, and handling of materials.

Must be able to pass pre-employment
physical/drug/alcohol test.

Able to supply and use own good working set of mechanics tools.

Equal Opportunity Employer/Veterans/Disabled

80579921