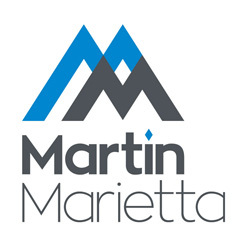 Martin Marietta - Quivas
Plant Operator - Ready-Mix
Thornton, CO
Martin Marietta is looking for the right individuals for our Plant Operator position for our Ready-Mix operations in the Aurora area.
Position Summary
This position reports to the Plant Manager and is responsible for the safe and efficient operation of the batching system. Responsible for operating the batch plant to produce concrete according to specification and ensure driver efficiency and on-time delivery. Duties will also include operating a loader, plant maintenance, repairs, and physical inventory. Provides leadership to other plant employees in absence of Plant Manager. Positions available in Aurora/Brighton.
Physical Requirements
• Must be able to perform duties in a safe manner. This job requires the ability to wear a hard hat, safety glasses, steel-toed boots, and hearing protection
• Must be able to sit and operate equipment for long periods up to 10+ hours per day
• Must be able to climb stairs to a height of 100 ft. and work at this height
• Must be able to work in confined spaces
• Ability to operate radio, CB radio, computer and other equipment as required
• Must be able to bend, stoop, climb and reach around all areas of equipment
• Lift up to 75 lbs
• Must be able to walk across steep/rough terrain
• Ability to use hand tools such as shovels, wrenches, screwdrivers, etc.
Working Conditions
• Must be able to work in areas where noise levels are up to 90 dbs
• Will work in varied environments (in all weather conditions heat, cold, wet, humid, dry and/or dusty conditions)
Pay rate starts at $22.90+ depending on experience.
Education Requirements
Minimum Education Qualifications:
• High School diploma or GED preferred.
• Proficient in equipment, mechanical, and operational logic. 2+ years of maintenance experienced preferred
Qualifications
• Operate computerized batching system that transfers product from storage bins, through a mixing plant, and into transport trucks.
• Maintain consistent and efficient operation of plant.
• Continuously inspect batching and production equipment to assure optimum operating efficiencies and maximum production levels.
• Assure accurate loading and timely deliveries.
• Visually inspect truck positioning to assure proper product load-out.
• Assess the quality of materials batched and delivered and maintain a log of any changes in product or plant characteristics.
• Notify QC immediately of any perceived quality issues.
• Monitor and maintain supplies, raw materials inventories, and fuel inventories; place orders as required.
• Diagnose and assists in troubleshooting when process is interrupted.
• Perform preventive maintenance and pre-shift inspections; repair and/or clean equipment as needed.
• Possess an excellent personal safety record and maintain a clean, safe work environment.
• Supply customers with accurate product information.
• Responsible for overall housekeeping including plant, equipment, batch office, and site.
• Prepare delivery, production, safety, and maintenance reports at required intervals.
• Assist in training co-workers as needed.
• Follow all safety rules, regulations, and procedures as set forth by the Federal and State agencies & policies.
• Demonstrate good knowledge of lockout/tag-out procedures.
• Complete all needed paperwork in a timely and accurate manner.
• Perform other duties as required.
Skills
• Ability to diagnose and troubleshoot equipment malfunctions or failures.
• Current working knowledge of OSHA, TCEQ, DOT, EPA, and other agency regulations.
• Excellent communication skills; must be able to read, write and speak English language.
• Ability to speak Spanish a plus.
• Ability to formulate decisions, makes and support recommendations, prioritize work, communicate with multiple parties, and handle multiple tasks in pressure situations.
• Excellent interpersonal skills to facilitate positive working relationship with all levels of management, staff and customers.
• Excellent work ethic and self-starter; punctuality, accuracy and good attendance a must.
• Computer / PC literate
• Must be able to work irregular shifts and weekends as required.
• Must have a valid driver's license (CDL preferred) with a good driving history.
• Must be willing to travel and spend some nights away from home base
We are Equal Opportunity Employer/Veterans/Disabled
dwgzsbliw7ym
302472174