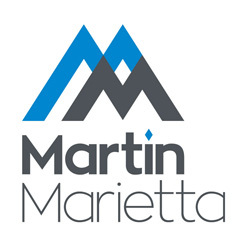 Martin Marietta - Quivas
2nd Shift Plant Maintenance Mechanic
Golden, CO
Martin Marietta has several openings for the right individuals for our Second Shift Maintenance Mechanic positions at our operations in the Golden Colorado location.
This is a position with a top company with great benefits and room the grow.
Duties / Responsibilities
Plant Mechanic, 2nd shift position is responsible for preventative maintenance, repair of aggregate plant processing equipment. You may perform various roles, including fabrication, welding, cutting, greasing, housekeeping and various other shop or processing duties.
Experience Requirements
• High school diploma or equivalent.
• 3+ years experience working with plant equipment is preferred, particularly in an aggregates operation.
• Basic math, reading, and writing skills are required.
• Must have working knowledge of heavy equipment, welding, cutting, and general mechanics.
• Must be safety-oriented and exhibit safe work habits.
• Punctual and reliable; good attendance required.
• Good communication skills
• Team-player
• Self-motivated and eager to learn new skills
Physical Requirements
• Able to work outdoors in varying weather conditions.
• Able to lift 75 pounds
• Willing and able to use shovel when required.
• Willing to work overtime and weekends as needed.
• Able to work from elevated platforms
• Must be able to pass pre-employment physical/drug/alcohol test
Responsibilities
• Prioritizes safety, then quality, followed by production.
• Will take an active role in the plant safety initiatives.
• Ensures a safe work environment for self and others at all times.
• Conducts MSHA pre-shift safety inspections of equipment and work areas.
• Maximizes performance of stationary equipment by performing repairs and ensuring preventative maintenance is completed on a timely basis.
• Performs fabrication, erection of processing equipment and repair to processing equipment.
• Responsible for ensuring backlog process is completed and prioritized with the 2nd shift Manager.
• Completes required paperwork to maintain equipment and to run the plant according to Martin Marietta Materials standards.
• Duties may include checking, repairing or replacing pumps.
• Inspects and ensures maintenance truck is being maintained properly.
• Ensures Preventative Maintenance services, lubrication's services are completed according to Maintenance Module.
• Trains and coaches other employees on maintenance practices.
• Performs other duties as assigned.
We are Equal Opportunity Employer/Veterans/Disabled
xy7le2yeqwpv
302472175